AR-K is a classic point and click adventure game with graphics that is completely in 3D. And what's happening here? Most important thing here is a mysterious golden orb that once appeared in the cabinet of the heroine, Alicia, without her knowing why, and led to major changes in her life: The ejection from the police academy and changes of her plans for the future. She decided that if she can not protect truth as a policewoman, she will protect the truth as a journalist.
Even in the new school, however, she does not have exactly a bed of roses. All the details, however, you learn as the game progresses. Your heroine is in quite a typical situation at the beginning of the story: She has a terrifying hungover and it looks like she'll be late for school. In addition, her roommate sleeps after yesterdays party so soundly that its awakening will not be easy. It is necessary to get appropriate ingredients for a wake-up drink.
But there are other problems also. The most important one is a professor who decided to complicate your life. And you, Alicia, in truth, repaid him the same way.
The point and click adventure game AR-K, as we mentioned above, offers a very nice 3D graphics and other interesting features as well: It is fully dubbed in English with professional voices, nicely animated and has many long dialogues. The authors also boast the amount of humor - and here, as usual - everything very much depends on what a sense of humor you have. If the same as authors, then you will be satisfied. If a different one, then you'll be probably less happy.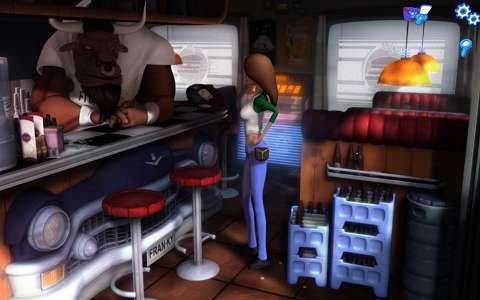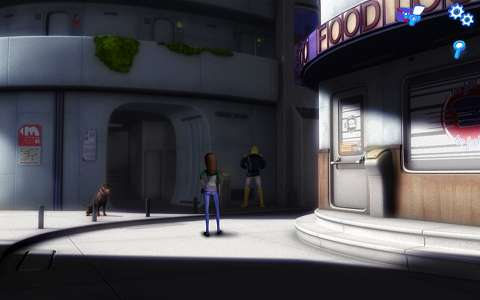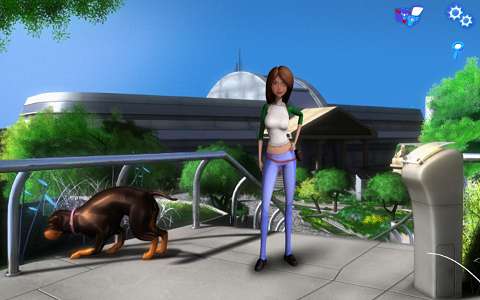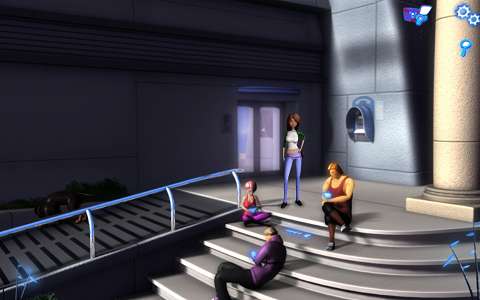 The story of the game is quite extensive and constantly evolving. The game is completely free, there are no ads or in-app purchases. These are the bright sides. But not all plots are completely logical, so sometimes you will probably foozle. If you do not give up straight away and do not search for instructions on the internet, of course. Also, if you are not a fan of reading and listening to dozens of dialogues, most of which are going nowhere, this game may not be the right one for you.
But the game looks really great... And the plot is interesting... So if you decide you like this point and click adventure, you can buy the next part. And two more should come in the near future.
Let us add that that at the time of this review, the game rating from players on Google Play was 3.5. They often praised the graphics and the elaborate plot, but blamed difficulty of the game and programming errors. Some of them are probably already corrected (the current version of the code of the game is 1.9), but there may be still - judging by comments of the publisher - a problem with memory demands of the game.
But our conclusion is clear: This game is definitely worth trying. Chances that it will win you over are definitely pretty good.
The game is available for download here on Google Play: