If you feel like you would like to play a classic game on your mobile phone or tablet and you like the romantics of the Wild West then this adventure - named Fester Mudd - is here right for you. It offers a nice hand-drawn graphics - with clearly visible pixels, a wild west atmosphere and you can control it via text options - all this creates an overall impression of returning to the past. In the positive sense of the words.
This adventure is suitable for those who don't insist on HD graphics and on the popular recent trends in adventure games - which are often going towards simplification and 3D rendering. If you decide to play Fester Mudd you will be rewarded by a thoughtful storyline and a plenty of obstacles, which usually have a good logical solution.
Who is the hero of this game? His name is Fester and his main task is to find his brother Buda. The adventure begins in Loamsmouth town, but Fester soon discovers that finding Buda will ask more than just to visit the nearest pub. OK, it would not be a good plot, would it? So he has to visit even wilder surroundings of the town, he will need to get help from other characters and at the end of the journey he might expect, in addition to his brother, some gold also.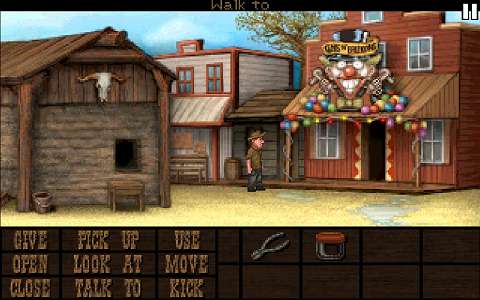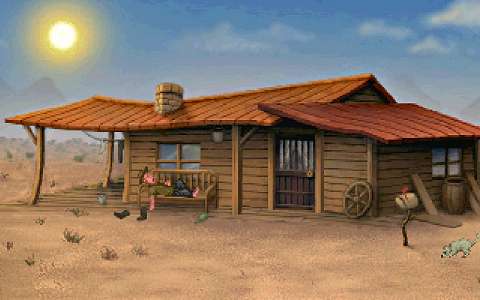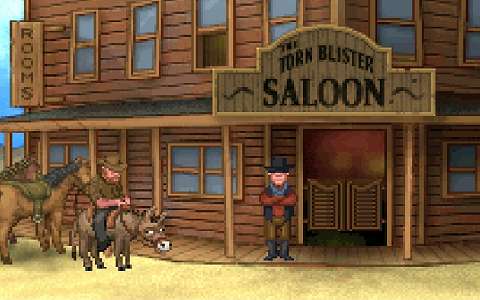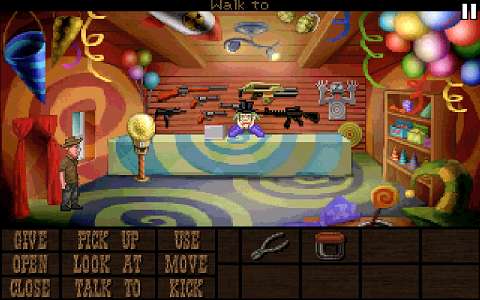 The Fester Mudd game, episode 1, is available as a free download, but you can play only a relatively small part of it without paying. Even this short part is quite entertaining and what is important, it allows you to decide if it is worth to pay later around $3 for the next part. However, it should be said, that in the playable demo you can not achieve any substantial progress.
At the time of writing this review the game had 3.8 stars from players on Google Play. They particularly appreciate the atmosphere of an classic adventure game. They criticize, in the contrary, its relatively short storyline and occasional crashes.
It is important to say that we had no technical difficulties when playing this game, but that does not mean that you will be this lucky as well. In any case, this game is worth downloading and trying out. You may find out that this is exactly the game you always wanted - with the Wild West on your smartphone or tablet.
The game can be downloaded for free here on Google Play: